Global launch for Rainbow Rangers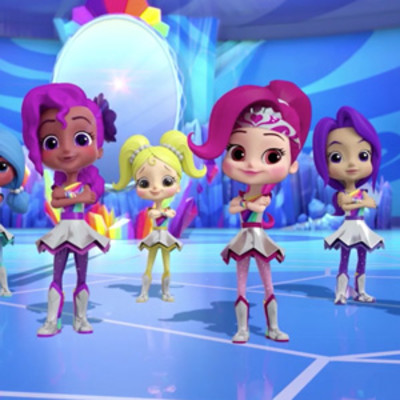 Genius Brands takes pre-school series worldwide with latest appointments
Genius Brands is preparing for the global debut of its new pre-school series with the appointment of two international brand agents. Centa IP will handle content distribution and licensing for Rainbow Rangers throughout Australia and New Zealand, and Alicom will represent the brand's licensing business in Denmark, Finland, Sweden, Norway and Iceland.

Currently in production on season one (52 x 11' episodes), the CGI-animated series Rainbow Rangers follows the thrilling rescue-based adventures of seven nine-year-old girls who are Earth's first responders – protecting people, animals, resources, and the natural beauty of our world. The series is slated to premiere in autumn 2018 on Nickelodeon's Nick Jr.

Genius Brands is also preparing for the US launch of the retail programme to follow the series premiere, which will begin rolling out in the US in late spring 2019, continuing through back-to-school and holiday, and then into the international markets.

The programme is led by global master toy partner Mattel, Inc., and global master publisher Imprint, a part of Macmillan Children's Publishing Group.

Additional key licensees include Global Brand Group's American Marketing Enterprises (sleepwear), GBG Socks dba Planet Sox (socks and legwear), Dynacraft (bikes, trikes, scooters and wagons), Kiddieland (foot-to-floor ride-on toys), Kittrich/Inkology (floor décor, stationary and school supplies),Kid Galaxy (bubble toys), Bentex (master apparel), Handcraft MFG (packaged underwear), Jay Franco Mfg. (bedding and bath), Global Design Concepts (bags, backpacks), H.E.R. Accessories (hair and jewelry accessories), and Taste Beauty (health and beauty products).

The Rainbow Rangers, Earth's first responders, live in the magical land of Kaleidoscopia at the other side of the rainbow and have their own distinct personalities and superpowers. Whenever there's trouble for the people or animals of Earth, our seven heroines zoom into action and ride 
their Spectra scooters across the rainbow to save the day. We'll join them on exciting adventures, but also see them at home having the same daily dramas and hilarities as every pre-schooler watching the show. And at its heart, Rainbow Rangers is about empowering and encouraging girls to take action and make a difference in their own homes and neighborhoods to improve and safeguard the planet.